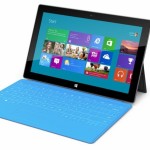 What is the best tablet for teenagers? Honestly, it kind of depends on what you are looking for as far as utility goes for the tablet. Since these tablets are an investment with most families, you want to get the best bang for your buck so to speak. By far the best priced tablet is the Kindle Fire. Although, pricier than most other tablets the MS Surface is most assuredly the very best tablet for your teenager to get their homework done on. If you teen wants the basics for surfing and connecting with their friends, getting some homework done and also wants the best tablet for games, then an Android tablet or the latest iPad (4) are your best bets. The iPad Mini Retina Display
is one of the most popular tablets around today.
Kindle Fire HD 7″, Dolby Audio, Dual-Band Wi-Fi, 16 GB – Includes Special OffersThe Kindle Fire HD with the 7 inch display screen is the best buy of tablets on the market. It also boasts the fastest Wi-Fi of any other tablet currently available. Teenagers will have a wide range of options with the Kindle as they can stream movies, access apps for the latest games, connect to Facebook and Twitter along with their email accounts. The tablet has a front facing camera that allows for video calling besides taking photos. Plus they can download books to read from the Kindle Store.

The Kindle Fire line uses the Android system with Amazon customisations. This means you don't get full access to Google Play, the Android App Market. However, you DO get full access to the Amazon Kindle market, which includes movies, games (the most popular android games are available for Kindle as well) as well as the obvious: Kindle books.

The Kindle Fire is so cheap, the word online is that Amazon must be losing money on every Kindle they sell. They do get it back of course: in books, games and movies sold, market share etc.

Even more affordable is the First generation Kindle Fire. It's of course a bit slower and the screen isn't HD, however it is also less expensive and it does have full access to the Kindle store, including all the educational content available there.

Microsoft Surface (64GB with Black Touch Cover)The Best tablet for teenagers doing their homework on is by far the new MS Surface. It has all of the capabilities of using the internet to research their homework and the software to compose reports with Microsoft Office.

Like on other tablets they can use the Surface for connecting with their favorite Social Media sites and get their emails. They can take photos with two options as the camera works both front facing and rear facing. There is access to stream movies and apps for playing games or connecting to an existing game system like Xbox. The price is significantly higher than the Kindle but then the capabilities of the tablet are more advanced as well. It runs the new Windows RT operating system made for mobile devices. This tablet is like a small laptop with better mobile utility.

Do get the touch-cover: your teen will need it to navigate MS Office. With a touch cover the Surface tablet by Microsoft is almost a laptop replacement. What makes it NOT a laptop replacement? You can't install your favorite Windows programs on it. You CAN install apps though – and the Windows App Market is catching up with Android (see Samsung below) and Apple (iPad) every day.

Samsung Galaxy Note 10.1 (16GB, Deep Grey)This tablet is relatively new to the market and runs on the Android operating system which is Linux based. A good tablet for games and also a great one for homework.

The Samsung Galaxy Note offers a technology using an S Pen (aka built in stylus) that your teenager can use to create art along with jotting notes while researching for their homework or class project. The Samsung Galaxy Note is definitely the best tablet for artistic teens: no other tablet can be used to draw on so precisely. I bought myself one because I liked drawing on my iPad but was getting frustrated with the lack of precision of drawing on an iPad – even with a stylus.

The Galaxy Note 10.1 has Wacom technology built in. That means it's built to be pixel precise when used with the S-Pen.

The tablet also comes with a version of Adobe Photoshop Touch that allows for some pretty cool photo editing.

All in all this is a very versatile tablet for teens as they can take notes, compose text, edit and of course connect with their Facebook and Twitter friends. Send and receive emails and use the front facing camera for taking photos or a video call.

Apple iPad 4 With Retina Display With Wi-Fi 16GB In BlackThe tablet that is most preferred by kids and adults when they want to play games as the amount of apps that are available is mind boggling. Of course you do not want to get your teenager a tablet that is just for games. This newest version of the iPad is two times faster than the previous version which is a benefit to a teen who wants quick access to the information they are looking for. Apple has some pretty fantastic educational apps that your teenager can use, too.

Social media connection is a must with teens and they can use their iPad to do that. There is also a voice dictation feature where your teen can make vocal note of assignments or thoughts of where to look for homework answers.

If you can't afford the full iPad, you may want to get the iPad Mini for your teen. You'd be getting full access to the iTunes app market and the tablet is not a bit slower and the latest version has just as crisp a screen.
More great gadgets for teens.
Teenagers are embracing the tablet devices in a huge way. These touch screen mobile devices offer them all of the computing needs that they have plus give better mobility to them. They are much lighter in weight than having a laptop to carry around and will perform all of the tasks that they want. They can connect with their friends on the different social media sites. Play games, read books, watch movies and research homework.
The devices are run under touch screen technology and in most cases, except for the Kindle Fire, can be attached to a small keyboard that is purchased separately.