A wonderful gift idea for a senior citizen on your list is a tablet for them to use to stay connected with their children and grandchildren. Tablets are much more lightweight for an elderly person to use instead of a laptop computer which makes them easier to use in most cases. Not only will they be able to send and receive emails but they can also enjoy being on Facebook to keep connected with family and friends. There is also the advantage that they can read a book or even watch a movie from the tablet. Let me recommend some really good options for a tablet for seniors to use. In my opinion there are three on the market that are best used by an older person.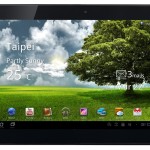 The ASUS Transformer 10.1-Inch Tablet is a nice option for a senior citizen. The 10.1 inch screen makes viewing easier than a smaller tablet might. It runs on the Android operating system which will allow them many options for apps to have available. They will be able to access the web and their emails easily along with also being able to enjoy multimedia when they want to. There is a front and rear camera which will allow them to take pictures but also to be able to have a video chat with those grandchildren which will delight them to no end once they have experienced it. Connect them with one of the apps available and they will also be able to read a book on their tablet. If they prefer a keyboard over the touchscreen you can purchase a docking station with a keyboard for them to use. The battery life of the tablet is about 9.5 hours which is nice for an elderly person not having to re-charge it often. After over 1,000 reviews this tablet is averaging a 4 out of 5 stars so people are quite happy with it.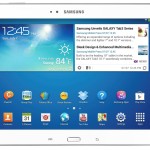 Another option for a senior to own a tablet computer is the Samsung Galaxy Tab 3. I am showing the white model but it also comes in black if you prefer a different color. This tablet is also a 10.1 inch screen for seniors to have a nice large screen to work with. It runs on the Android operating system like the Asus that I mentioned above. Samsung has their own apps store that have more productivity type apps and then there is also the Google apps store that offers a whole bunch of apps from games, books, and all sorts of things an elderly person might enjoy. They touch screen keyboard is really easy to use but they also have an option to use voice to give commands for many things. It takes a little set-up but is not difficult to get going. There is a front and rear camera on this tablet also which allows for video chats and taking images. One thing that I think is pretty awesome with this tablet is the ability to use it with a Smart TV (if they have one) that will allow the tablet to be used as a remote control.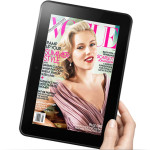 The most economical and probably the easiest to use for a senior is the Kindle Fire HD 8.9 inch. The screen display is slightly smaller than the two other tablets that I talk about above but it is sill large enough for them to see clearly. This little tablet has a lot to offer anyone who might want to use it with a boat load of apps and fast and easy access to the internet. They can do everything on this Kindle that can be done on other tablets. One feature that could be a drawback is that the camera is only on the front. This allows for video chatting but would make it difficult for an elderly person to take a picture other than of themselves. That may not be a problem as the senior may not want to take photos but would love to be able to have that video call with their loved ones. Most tablets come with a charger but the Kindle Fire HDs do not, it is a separate purchase so be aware of that and plan to get one along with the tablet if you give this as a gift to your parents or grandparent as a gift this year for Christmas.
When you do a cost-benefit analysis, the Kindle Fire is the best buy tablet, even if that charger isn't included. 
However, the iPad is a good contender if you have a bit more of a budget. It's the classic tablet and still has the largest amount of apps in the market. That doesn't have to determine your choice, as the most used apps are available for Android, Kindle (also a form of Android) and iPad alike. You can mail, go online and listen to music on any of these platforms. 
The difference is perhaps one of habit: do you have an amazon account, including amazon movies? Do you want to watch those on your tablet? That's a reason to get a Kindle.
Do you have an iTunes account and loads of music already bought there? Do you want to use your iPad for listening to that music? That's a reason to go with the iPad.
Do you have a Google Books account and want to listen to music through Google Play? That's an argument for an Android tablet, like the Asus or Samsung tablets shown above. 
However, Amazon Kindle books can be read on all the tablets in the market. It doesn't take a Kindle.